Day 12- Astoria
     Yesterday, because the weather was predicted to be perfect, we drove to Cannon Beach. It is one of Oregon's quaintest and most picturesque destinations. It was listed by National Geographic magazine as one of the 100 most beautiful places in the world in 2013. It was just so much fun walking around town with all of the wonderful unusual shops. I don't like to shop but these shops just drew you in. We ate fish and chips at Tom's Fish and Chips. How could we not eat there? Speaking of food, the day before I had a buffalo burger for lunch and quail for dinner. The food has not been boring for sure. When I get home, I will have to research how Oregon cooks veggies as I, who do not like veggies unless smothered in cheese, love these. I have probably eaten more veggies in the last two weeks than I do in a year at home.
    We, of course, walked the beach to Haystack Rock, one of Oregon's most recognizable land marks. It was pretty amazing. It stands 235 feet high. On the way back to our hotel, we passed a place offering helicopter rides. We had to do it. I have never been on a helicopter before so I sat in the front seat. It was great! I will definitely be looking for helicopter rides on future trips.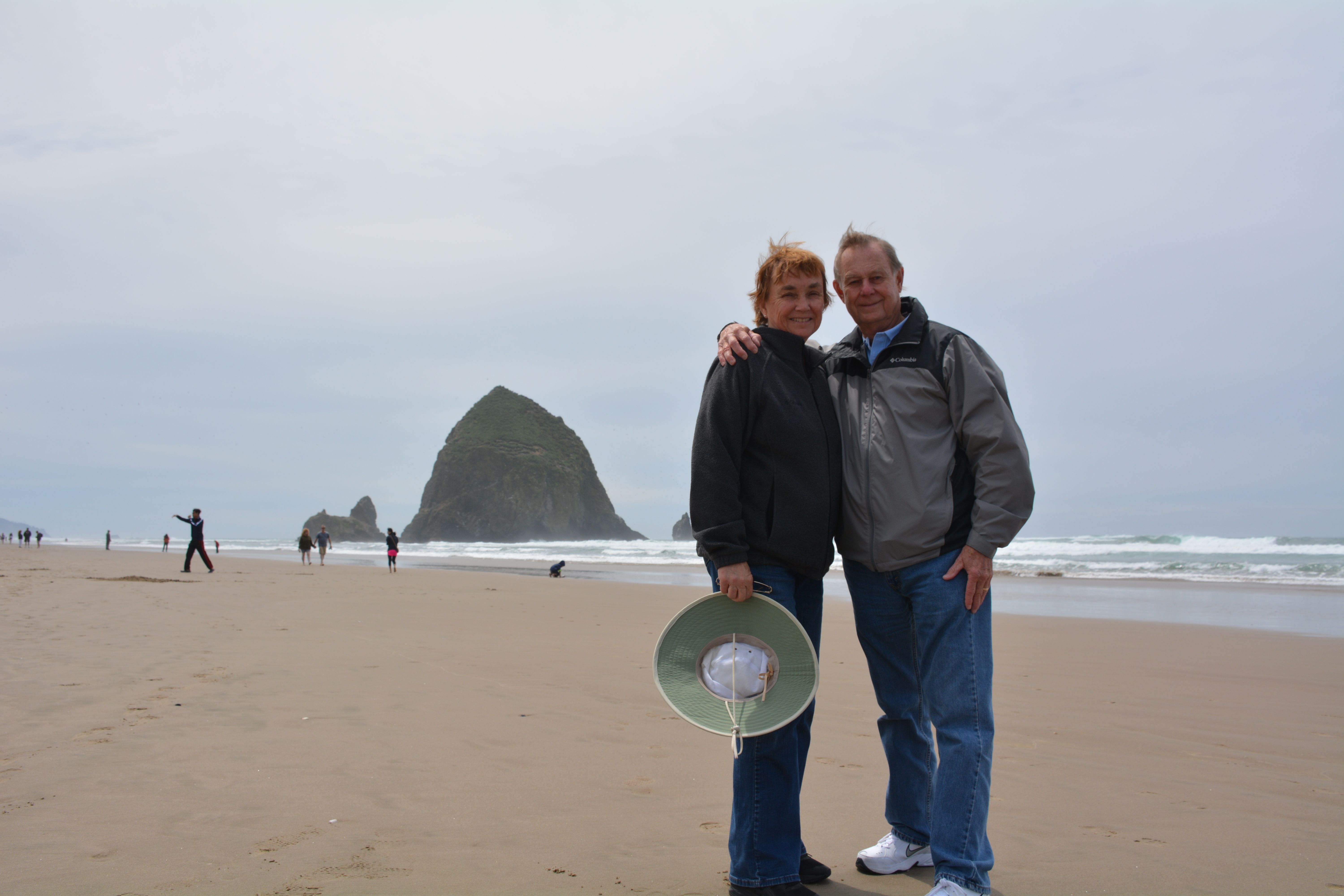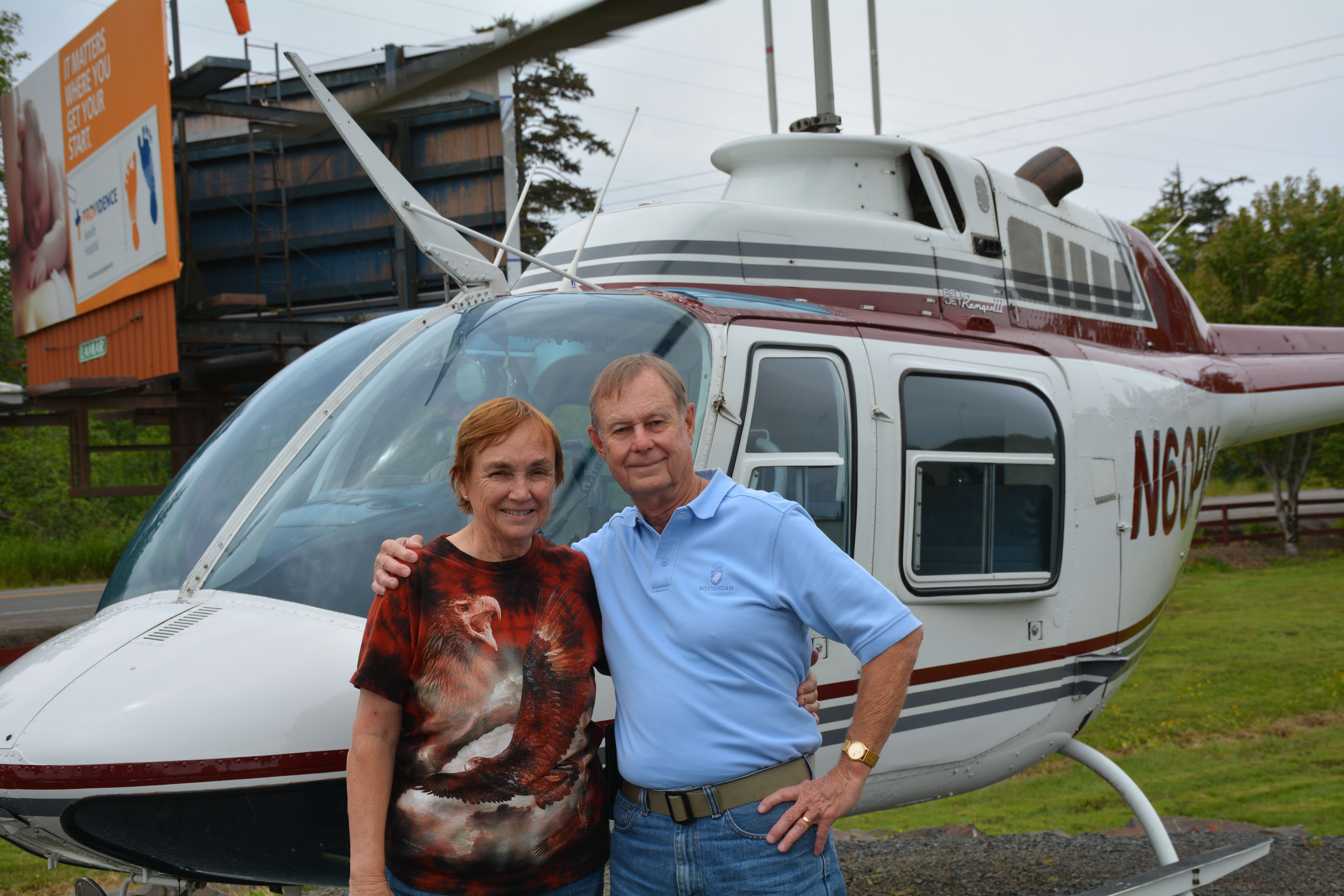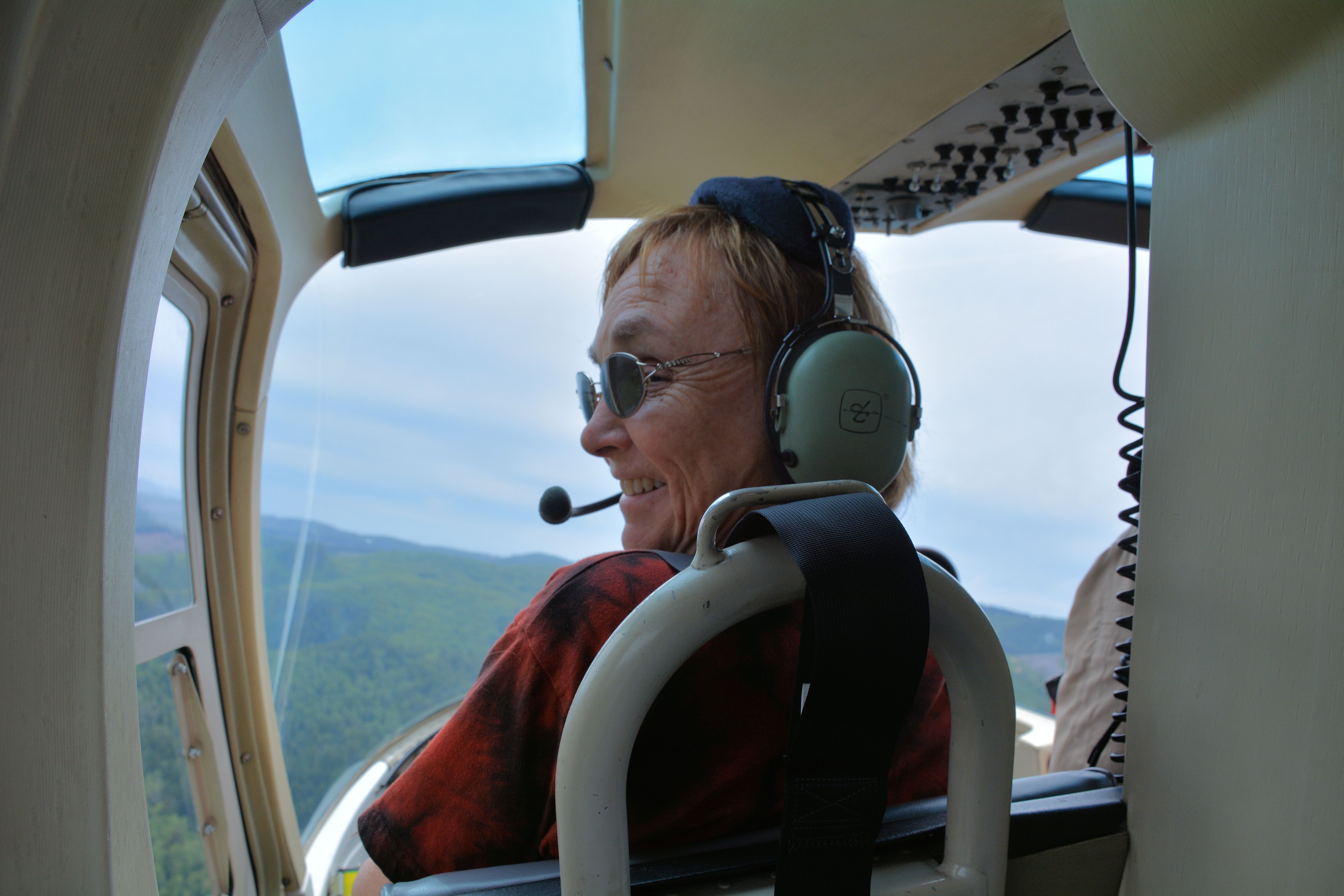 Back at the hotel we were greeted with a fun surprise.  The USS Bunker Hill (CG-52) was docked next to the hotel. It was the first cruiser equipped with vertical launching system with twin missile launchers. We learned that it is part of the Portland Rose Festival Fleet Week. Fleet week has been part of the Rose Festival since 1907. It says that Fleet Week has been a way to thank active military and veterans alike. Our hotel was full of people who were going to sail with the ship from Astoria to Portland today. We met two young boys about 12 and 10 traveling with Great Grandpa and Grandma today. The town at night was full of sailors and people going with.   We had to laugh as the ship sailed by our room this morning.  It had a row of porta pottys on deck. I guess they don't want the civilian passengers using the crew facilities.
    Never heard of this before, but our timing is perfect. The USS Bunker Hill will be in Portland when we arrive and we saw it leave this morning. Seems a little strange since Portland riots constantly for any reason.
            The Hotel offers a unique service; it will drive you to any restaurant in town in their vintage cars and then pick you up after dinner. Last night we were driven in a 1951 Packard. The owner of the hotel thought his out of town guests were being unduly harassed by the local police when driving home from dinner after a glass of wine or two so he started offering this service.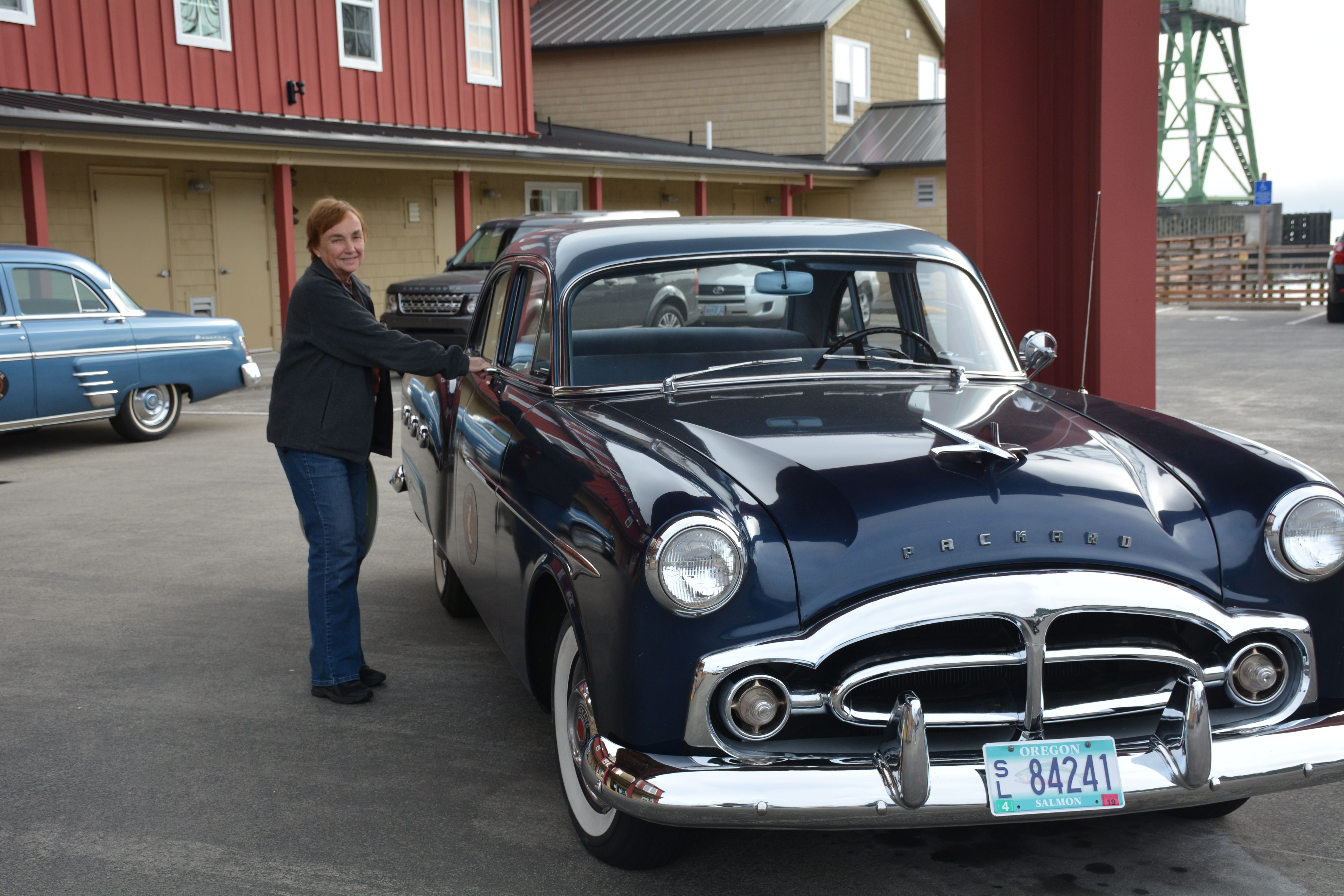 More to Follow,
Tom & Holly