Day 23 – Sydney and Hunter Valley
G'Day Mate,
               Another day in Australia so another day of petting koalas and kangaroos. Today we took an all day tour called "Hunter Valley Wineries and Wilderness". It was a small group of nine and we left the hotel at 7 am, the first stop being a wildlife park because our guide said it was too early to start drinking wine. However a British couple took exception to the statement but we stopped at the wildlife park anyway.  Here we were able to pet a female koala which doesn't have a scent to mark territory and was a lot more pleasant to be around than yesterday's male koala. Then on to the first of two boutique wineries in Hunter Valley. Hunter Valley is home to over 150 wineries, and is the Napa Valley of Australia. Hunter Valley is a beautiful area of horse farms. It looked very much like driving through Ocala except there were  vineyards on the hills and kangaroos in the fields. Kangaroos in wine country fit right in because they only eat grass and don't touch the grapes. After sampling 6 wines at the first winery and 8 at the second it was time for lunch, which of course included 3 more glasses of 3 varieties of wine. No one in this group knew each other so it was very quiet in the van on the way to the wildlife park. After the first winery everyone was talking to each other and by the time we left the second winery everyone was very friendly and telling jokes. After lunch everyone slept on the 2 hour ride back to Sydney. All in all a fun day, life is good today.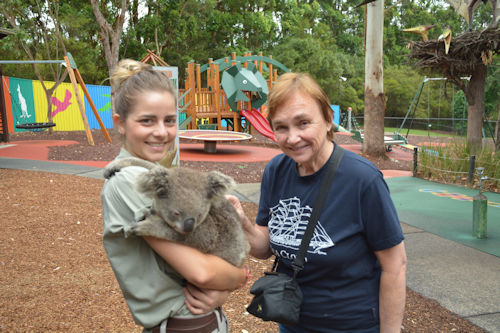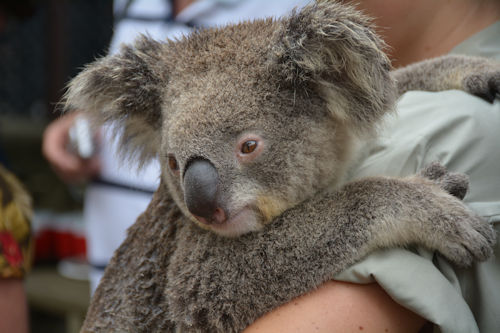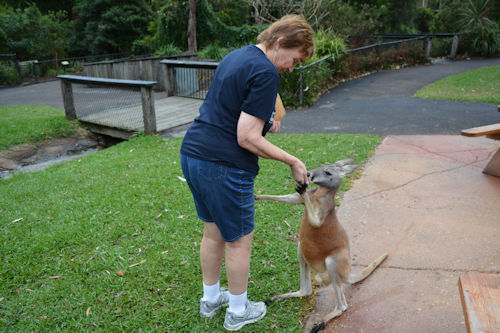 Below is a picture to thank Avery for pointing out the Australian outhouse spiders, although the only time Holly worried was when we went white water rafting and she had to use an outhouse. She didn't see any, but because of Avery she knew to look for them.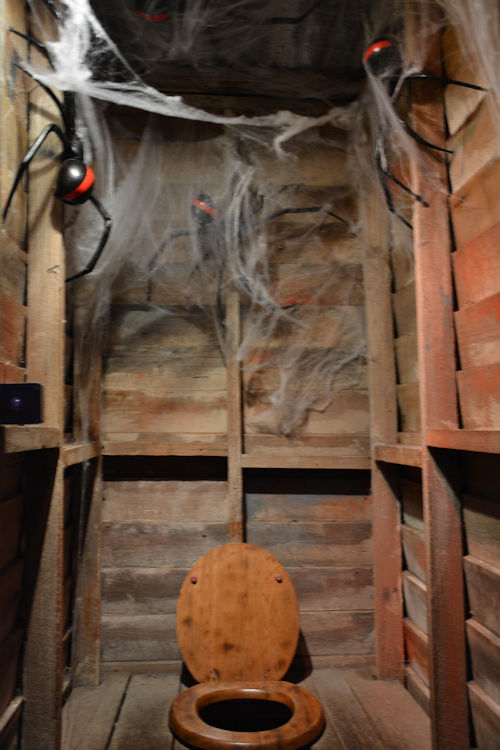 "Never lose an opportunity of seeing anything that is beautiful." – Ralph Waldo Emerson
Hooroo,
More to Follow
Tom and Holly