Day 21 Continued – Sydney
G'Day Mate How You Going? 
We ate last night at Nick's Seafood, another great waterfront restaurant with outside tables on the harbor.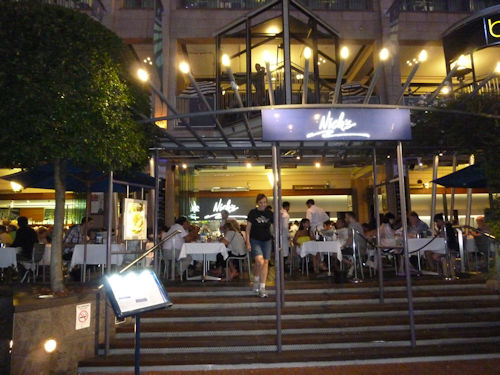 The Australians in Sydney are all happy, fun loving people who couldn't be nicer. Outside waterfront dining makes for great people watching. Here is a picture of our appetizer: Giant Prawns in Garlic Butter.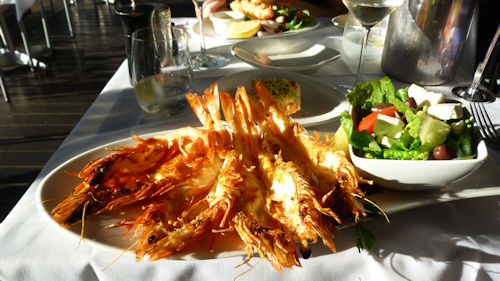 Followed by the main course, a seafood medley: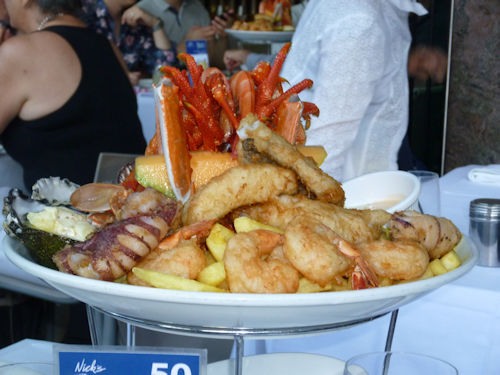 "I have learned this strange thing, too, about travel: one may return to a place and, quite unexpectedly meet oneself still lingering there from the last time." – Helen Bevington
Hooroo,
More to Follow
Tom and Holly