Day 9 – Astoria
   Yesterday we were in Astoria which is the oldest American settlement west of the Rockies dating back to 1811 when John Jacob Astor's men set up a fur trading post. This is the first place where I could live if we decided to snowbird. The 85 inches of rain comes mostly in the winter. The area is a temperate rain forest so everything is lush and green. Beautiful place! The temperature in the summer is usually between 65 and 75 degrees.
    Astoria was originally a town of canneries. Unfortunately this area just about fished the salmon into extinction. They are trying desperately to help the salmon come back, but it is a slow process and definitely a balancing act. There is a huge warehouse with thousands of cans of unmarked salmon all from Alaska. They have their own printer and labeling machines, so if Walmart wants cans they use what label they want.  Same for Safeway or whatever store wants cans of salmon. So the lesson is, if you want to buy canned salmon and one can is cheaper than the other buy the cheaper can as it came from the same place.
    In 1805 Lewis and Clark led their expedition to Astoria where they spent the winter at Fort Clatsop.  I wish I had taken this trip, following Lewis and Clark's path, before I taught about this expedition to my students. I know I would have taught it with much more passion as everything about it was quite amazing.
    We went to the Astoria Column. Beautiful murals are painted on the column celebrating history from before the Europeans arrived to arrival of the railroad in 1880.  There are 164 steps to the top and yes, Tom climbed to the top.  When I read about it, I wasn't too impressed about seeing a column but it is worth the visit. I loved the story of the track coach who makes his students run the mile up the mountain (very steep road) then climb the steps to the top of the column. And I thought running over our causeways was tough.
    Later we went to Cape Disappointment, so called because of the extreme difficulty crossing the Columbia River bar where the Columbia crashes into the Pacific Ocean. No ship can cross it without a pilot. Reading some of Lewis's words describing the river describe just how treacherous this river was and still is in places.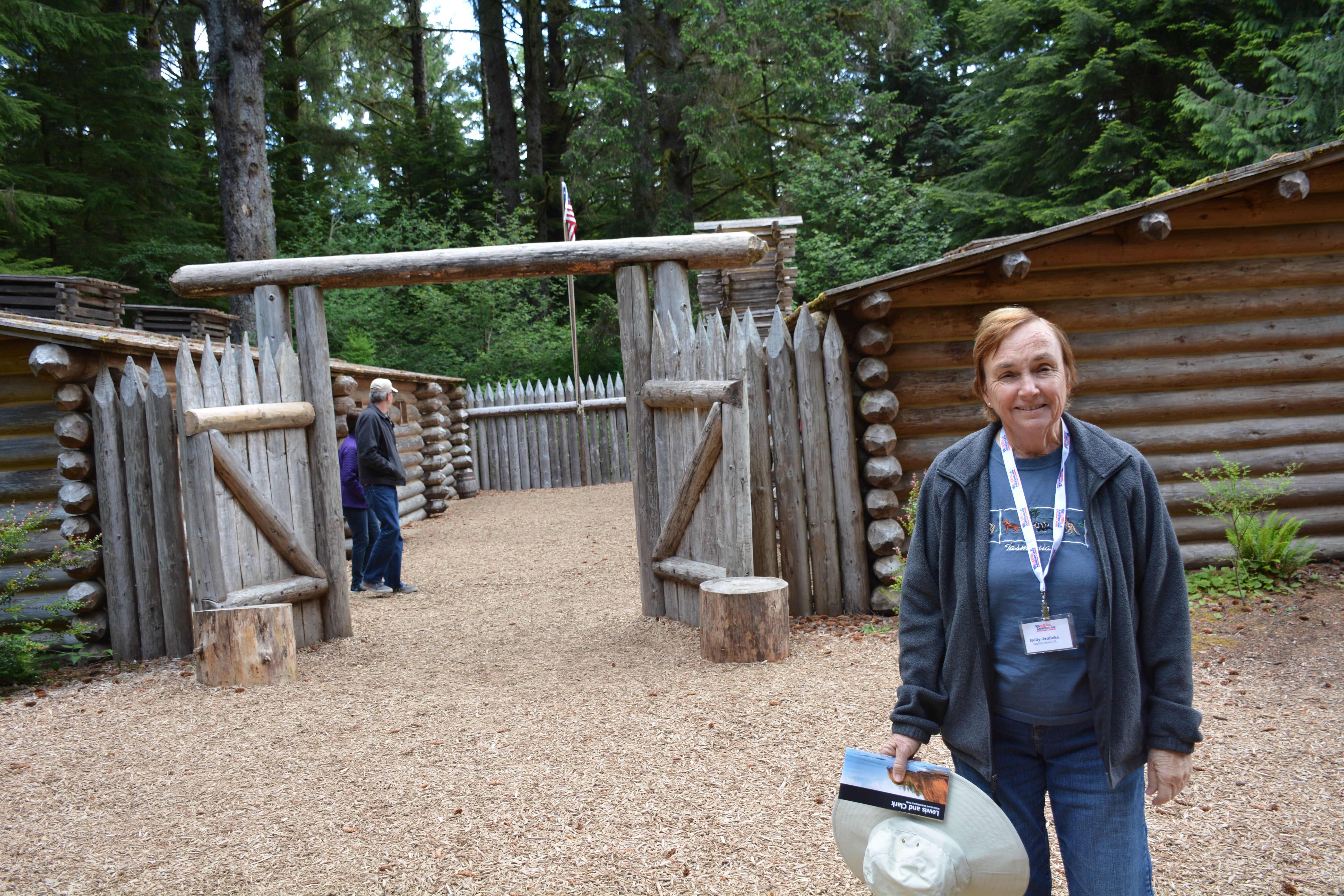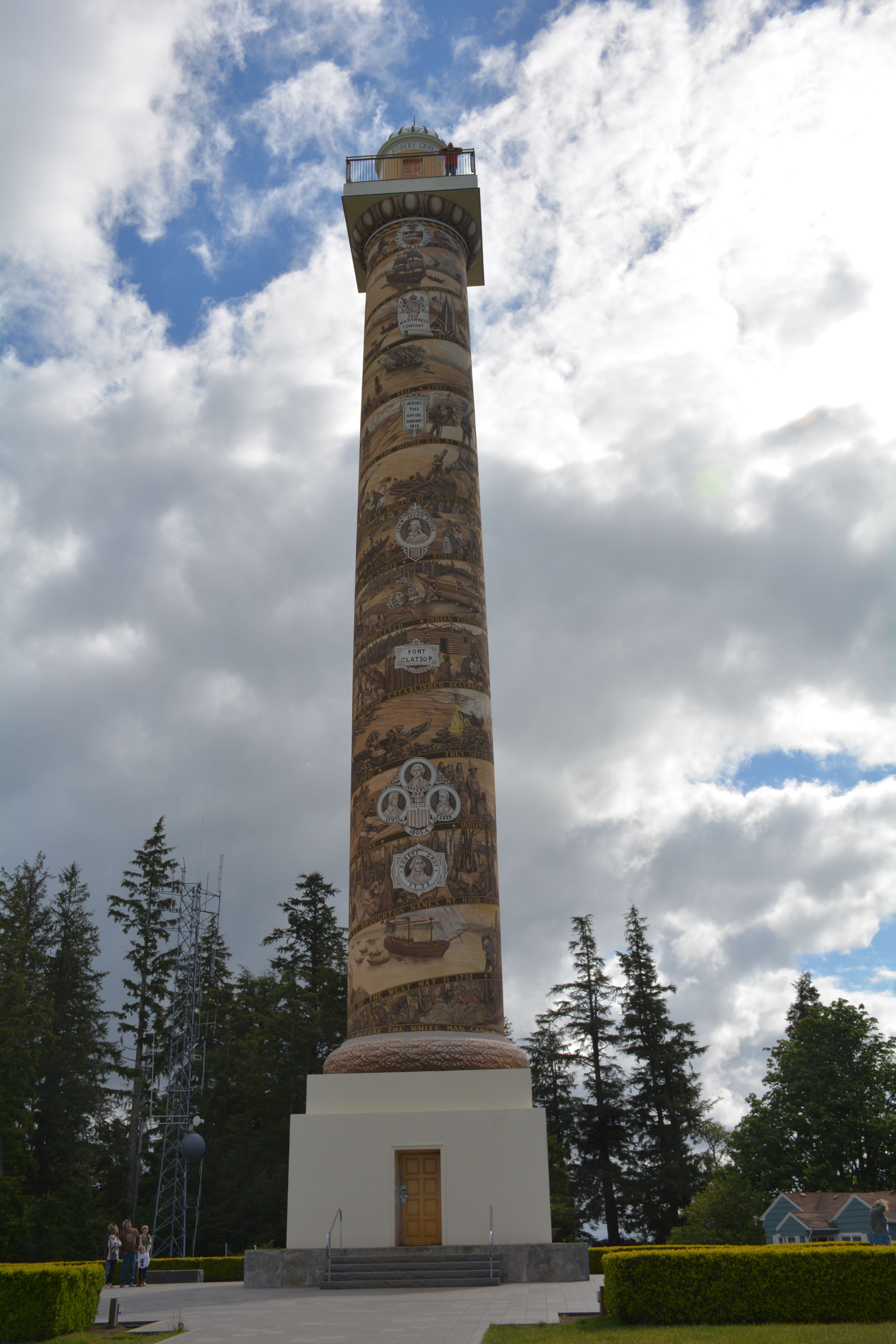 More to Follow,
Tom & Holly