Day 3 – Kellogg, Idaho (Crystal Gold Mine -900 Ft Below to Silver Mountain -5,700 Ft Above)
    Today we decided to take a trip outside of Spokane and drove to Kellogg, Idaho. We toured the only authentic gold mine in the Northwest. It was opened by Tom Irwin in 1879. He discovered the mine while panning for gold upstream and when the gold finally stopped he figured that the source of the gold must be nearby.  He never filed a claim because the trip over the mountain was too difficult. He mined gold here until 1881 when he blasted down the hillside leaving tracks, the mine car, and tools plus a sophisticated water pump inside. This was a sure sign that he planned to return but never did.
    The portal to the mine was discovered in 1960 during the building of I 90.  An iron gate with a sign "keep out" was placed over the entrance until 1996 when Bill and Judy Lane uncovered the rest of the mine.  While cleaning out the mine, Bill discovered some high- grade gold ore that was left behind but decided to leave it as is. Today it is rejuvenated as a tourist historical attraction. There is no record of how much gold or silver was taken out of the mine.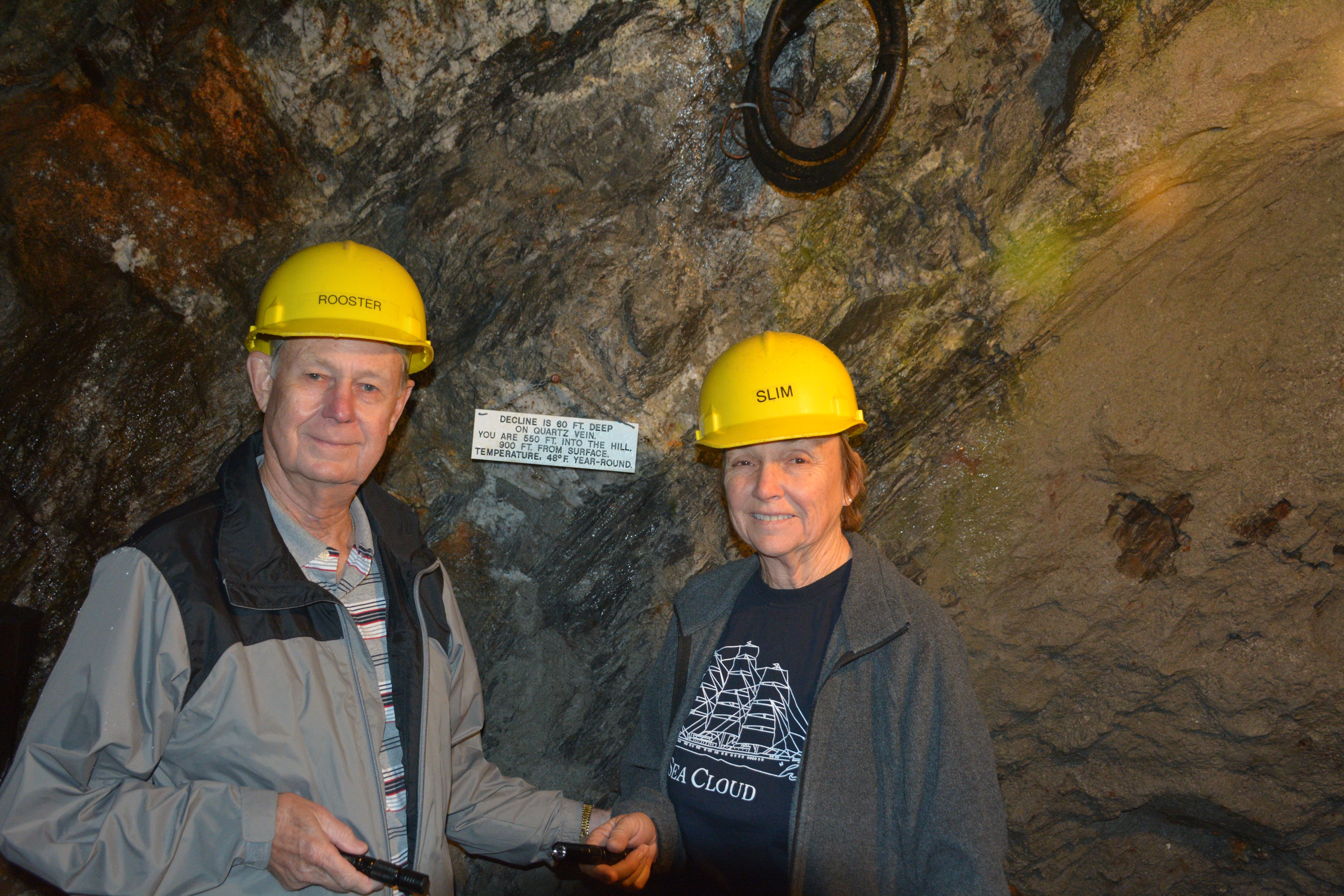 We then drove a short three miles to Silver Mountain Resort.  We rode North America's longest gondola to the top of the mountain. It travels 3.1 miles and rises 3,400 feet which put us 5,700 feet above sea level. Once at the top it was fun watching the mountain bikers. It is said that an expert biker can decent the mountain in 15 minutes. Our gondola ride down took 25 minutes.
 Tom and I have decided that we will not be moving to Spokane or Kellogg any time in the near future.  The weather most of the time is miserable. Our hotel clerk told us this is the best Memorial weekend, weather wise, he has seen in thirty years. The cook at the top of Silver Mountain told us that if the skiing is good one day a week people are lucky. Then to top it off, on our drive to Kellogg we passed mandatory chain-up signs on the road. They have huge metal/stone building to drive into to put chains on your tires if the warning lights are flashing. No thanks!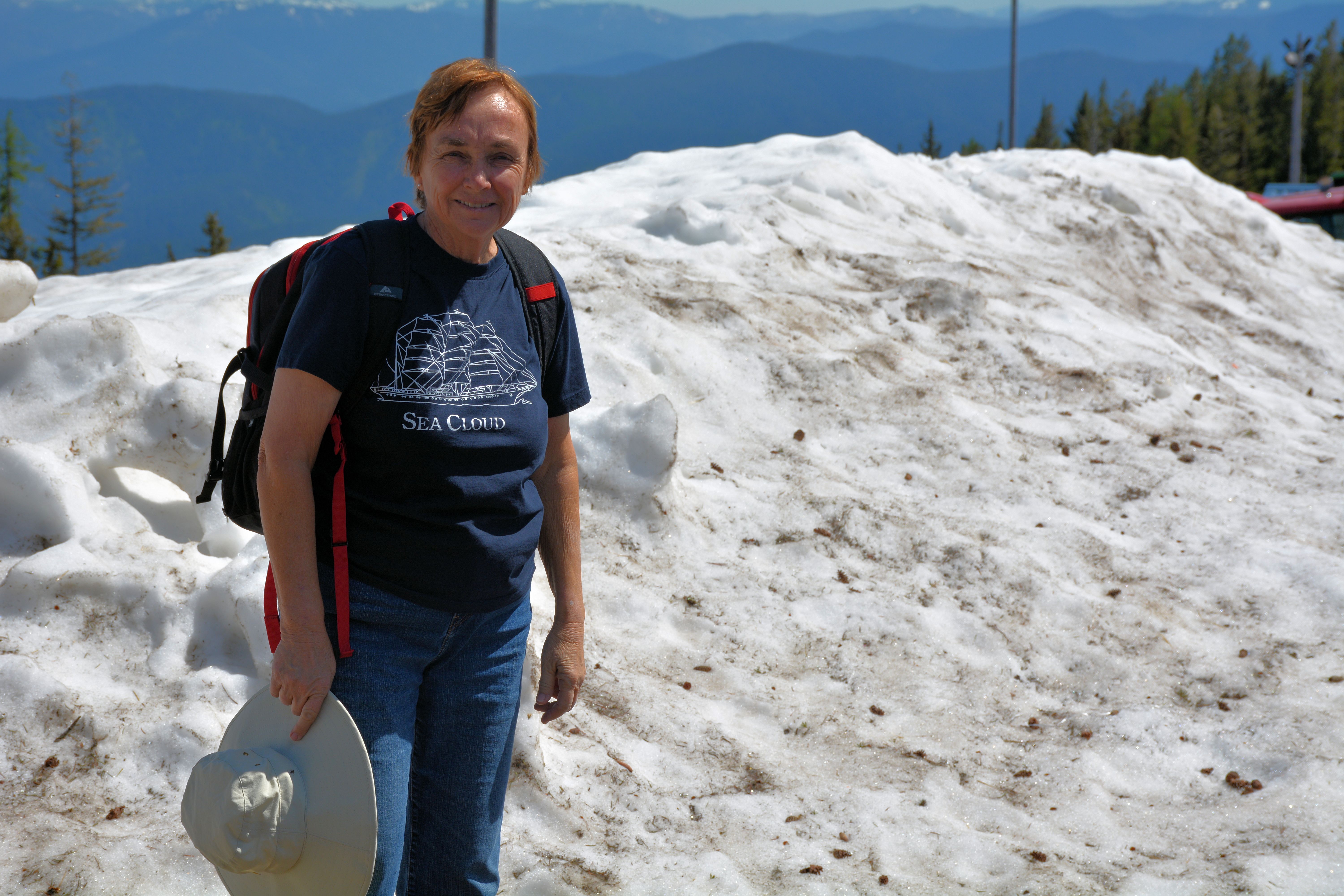 On Top of Silver Mountain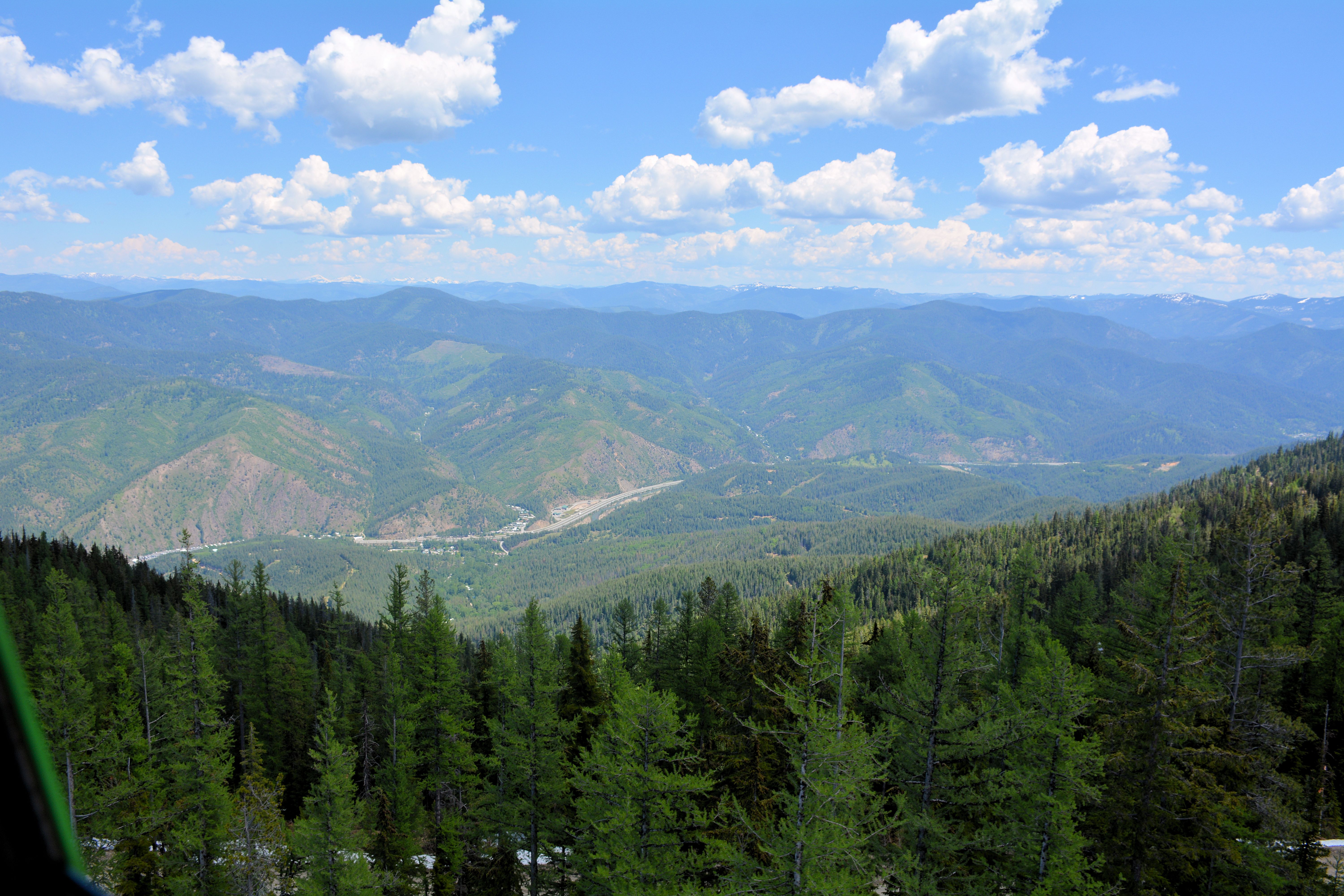 This sure isn't Florida
More to Follow
Tom & Holly